<![if !vml]><![endif]>

Servet BASOL

Suadiye Camii Sok. No.61/12 TR-34740 Istanbul / TURKEY

GSM:+90 542 27 123 85
OBJECTIVE
Outstanding careers success as Inspector Ops, Operations and Sales with 32 years of administrative experience in the airline industry during 42 years.
Expertise encompasses strong background in coordination and management of operations and sales, building highly skilled teams, training extensively for operations and sales to maintain manpower resources to meet project requirements, acting as liaison between internal and external customers, consultant to General Manager.
Excellent communication skills in English, medium in Italian and some French; with extensive training experiences, demonstrated ability to make effective presentations, preparing operational and business documentation, writing necessary manuals, giving Operations, Ground Handling, Dispatch, Quality Courses and handling sensitive situations.
Highly self-motivated with excellent organisational skills; consistently demonstrate foresight in identifying and resolving problems, have the ability to motivate others to excel; use a combination of technical skill and leadership talent to accomplish project goals
Education, Licenses & Certificates
1969-1973

DHMI Aviation School - Air Traffic Controller

Ankara

1977

THY Training Centre - Flight Operations Officer

Istanbul.

1984

ICAO Lost & Found Symposium

MILAN

Certificate

1984

ICAO DGR Cargo Symposium

LONDON

Certificate

1986

SITA Computerised Flight Planning Instructor

Istanbul

1988

SITA Flight Planning Supervisor, Middlesex

LONDON

1996

Bureau Veritas Quality Audit,

Istanbul

1996

Bureau Veritas Operations Inspector

Istanbul

1996

Bureau Veritas Maintenance/
                           Airworthiness Indoctrination

Istanbul

1996

JAA, JAR OPS Course

Amsterdam
Work Experience
Took part in 5-airline establishment; 4 in Turkey, 1 in Germany.
Wrote 3 FOM, 2 GOM, 2 CAM, 1 FSM, QM and OM Part-A.
Implemented JAA regulations in Turkey as DGCA Operations Inspector.
Implementation of all training courses for all Ground Personnel
Implementation of JAR Indoctrination courses for all concerned.
Implementation of Quality Courses for all aviation personnel.
Implementation of Quality & Auditor Courses for the Company.
1976 - 2007 Titles and Responsibilities - Turkey and Europe
Areas of Experience
Flight Operations, Schedule Planning, Airline Costs, Feasibility Studies
Quality Management, Ground Handling, Cargo & DGR, Line Costs
Cost Control, Quality Systems, Station Management, Lost & Found
Contractual Sales, Quality Audit, Quality Training.
Lecturer
Lectures given are;
Toplam Kalite Yönetimi - Total Quality
Uzay ve Hava Hukuku - Space & Air Law
Havayolu Yonetimi - Airline Management
İş Hukuku - Labor Law
Havacılık Bakım Yönetimi - Airline Maintenance Management
Hava İşletmelerinde Finans - Airline Finance
Havayolu Pazarlaması - Airline Marketing
Lojistik Yönetimi - Lojistic Management
Stratejik Yönetim - Strategic Management
Havacılık Bilgisi ve Terminolojisi - Basic Aviation and Terminology
Lectures given at;
Kocaeli Universitesi Sivil Havacilik Yuksekokulu
Kocaeli University Civil Aviation High School
Okan Universitesi Sivil Hava Ulastirma Isletmeciligi
Okan University Vocational School, Civil Aviation Management
Ege Universitesi Ege Meslek Yuksekokulu, Ucak Teknolojisi Programi
Ege University Ege Vocational School, Aircraft Technology Program
Harp Akademileri Komutanlığı Uzay ve Hava Hukuku
The Turkish War Colleges, Space & Air Law
Published Books - Yayinlanmis Kitaplar
<![if !vml]>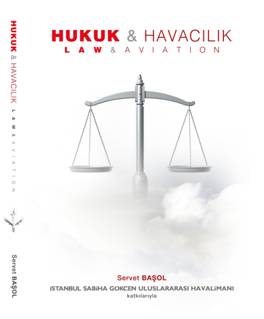 <![endif]>. . .<![if !vml]>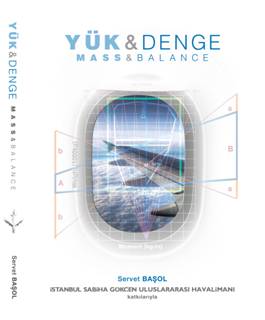 <![endif]>
<![if !vml]>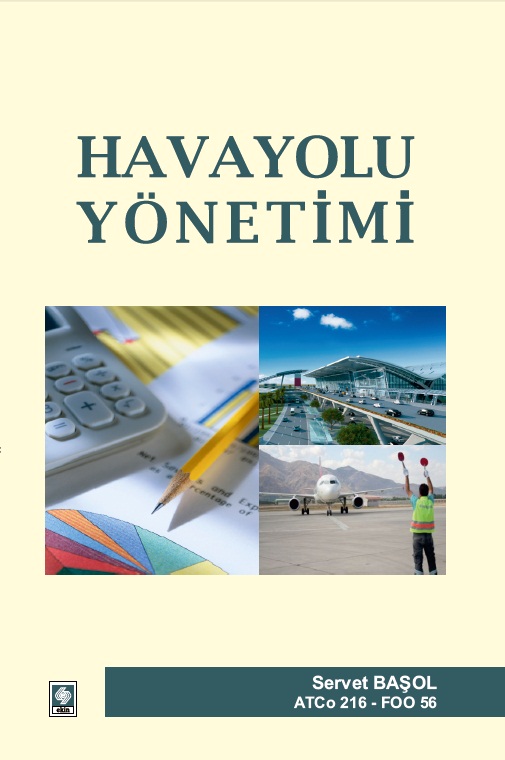 <![endif]>. . .<![if !vml]>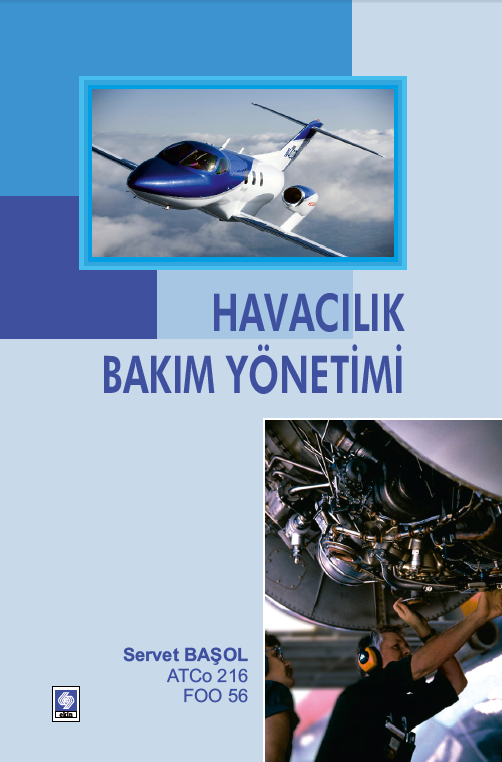 <![endif]>. . .<![if !vml]>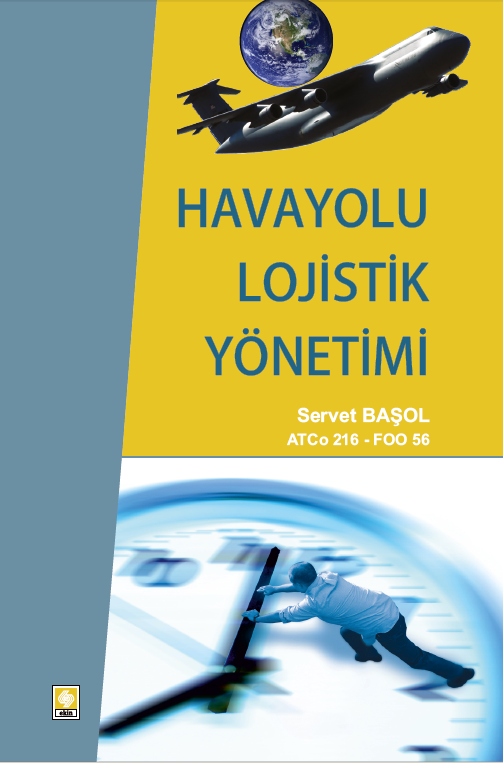 <![endif]>
<![if !vml]>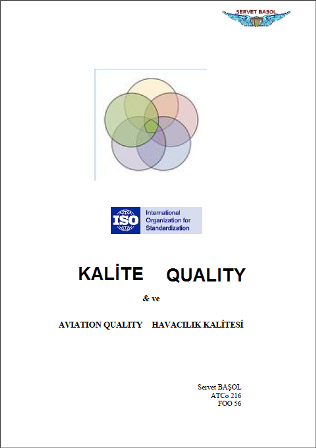 <![endif]>. . . <![if !vml]>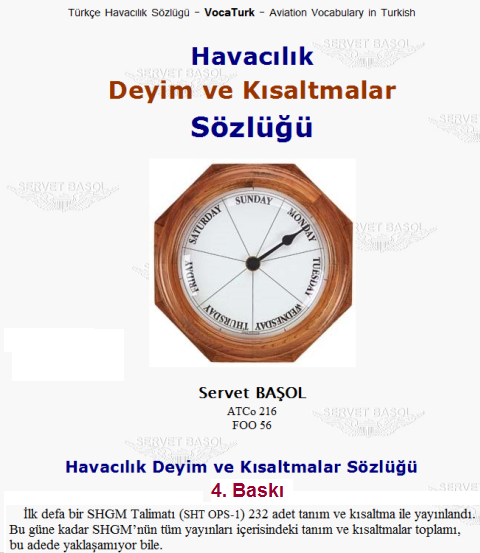 <![endif]>. . . <![if !vml]>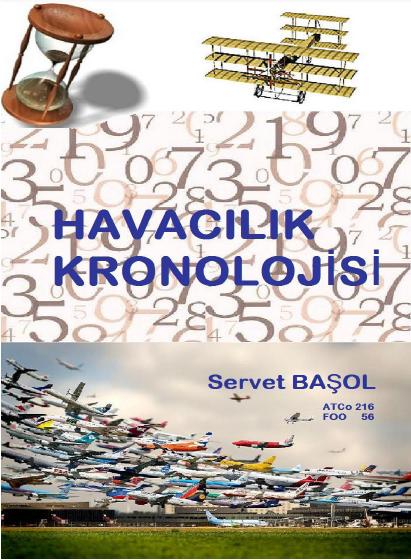 <![endif]>
<![if !vml]>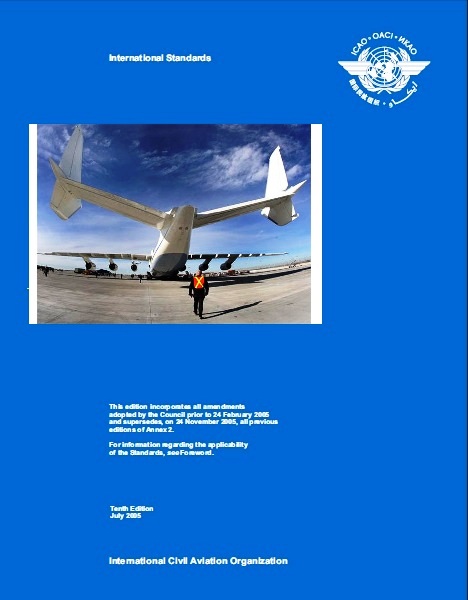 <![endif]> . . . <![if !vml]>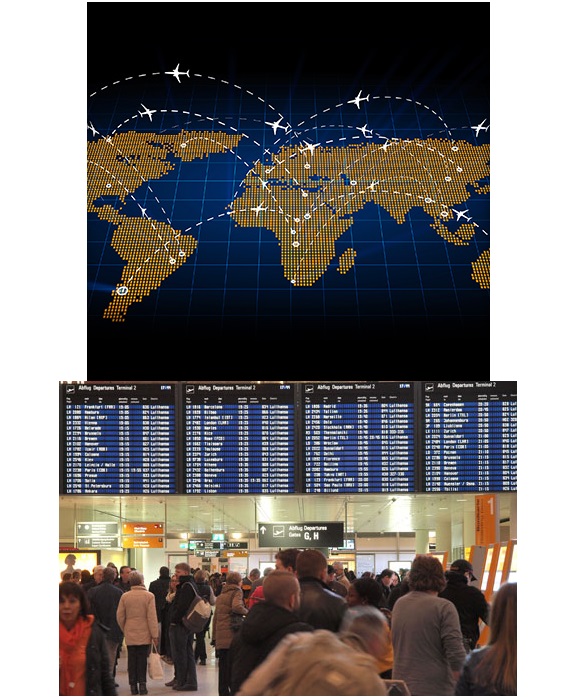 <![endif]>
Marshalling                                                                    SSIM
Personal Info
Speaks English, Italiano medio and quelque Français
Born in Samsun/TR; 10.02.1949, Male Turkish citizen
Married, with 2 children and 2 grandchildren.

Last Update on 2013.03.28  by Servet BASOL